If you're a homeowner in Oklahoma City, you know how important it is to have a reliable electrician you can trust. Electrical problems can be dangerous and even life-threatening, so it's crucial to have an expert who can handle any issues that may arise.
In this article, we'll explore the importance of having a residential electrician in Oklahoma City and what to look for when choosing one.
Why You Need a Residential Electrician in Oklahoma City
There are many reasons why you may need a residential electrician in Oklahoma City. Here are just a few:
Electrical Safety: Electrical problems can be dangerous and even deadly. A licensed electrician can identify and fix any issues to ensure your home is safe.
Electrical Upgrades: If you're renovating your home or adding new appliances, you may need to upgrade your electrical system to handle the increased load.
Electrical Repairs: From flickering lights to tripping breakers, electrical problems can be frustrating and disruptive. A residential electrician can diagnose and fix any issues quickly and efficiently.
Code Compliance: Building codes and regulations are constantly changing, and your electrical system must comply with the latest standards. A residential electrician can ensure your home is up to code and safe for your family.
What to Look for in a Residential Electrician
When choosing a residential electrician in Oklahoma City, there are several factors to consider:
Licensing and Insurance: Make sure the electrician you choose is licensed and insured. This ensures that they have the necessary training and qualifications to do the job safely and effectively. It also protects you in case of an accident or damage to your property.
Experience: Look for an electrician with experience working in residential settings. They should be familiar with the electrical systems commonly found in homes and have a track record of success.
Reputation: Check online reviews in Google, Bing and Facebook, and ask for references from past clients. A reputable electrician should have plenty of positive reviews and be willing to provide references.
Customer Service: A good electrician should be responsive, professional, and easy to work with. They should communicate clearly and be willing to answer any questions you may have.
Conclusion
Having a reliable residential electrician in Oklahoma City is essential for the safety and well-being of your family. When choosing an electrician, look for someone who is licensed, experienced, and has a good reputation for customer service. With the right electrician by your side, you can have peace of mind knowing that your home's electrical system is safe and up to code.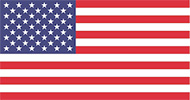 Corps Electric is a veteran-owned electrician, locally owned and operated, and available to assist with all of your residential electrical needs in the Oklahoma City metro area. Call us TODAY for a estimate on your next project.